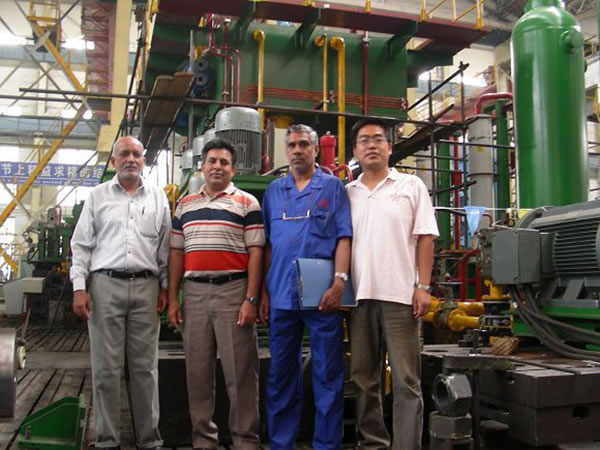 In order to better service our most valued customers, we provide unrivalled and outstanding service and technical support for our presses.
Pre-sales Service
According to your actual manufacture requirements, we calculate the proper tonnage of your machine and give professional and reasonable suggestion, making sure the final scheme offered to you is as best as possible. In addition, one-stop service is also available.
During Sales Service
We will invite customers to our company for reporting the production progress.
After-Sales Service
If demanded, we can assign a professional installer to provide on-site installation and guidance until the machine starts normal running. During the pilot run, we provide whole-process follow-up service before you are satisfied with the machine quality and performance.
Outside the warranty, we will pay regular visit to clients, ask for suggestion and know customer's new demands. For wearing components, we promise a competitive price and fast delivery, ensuring the least possible loss of your production plan. In addition to on-site service, we also provide remote diagnostic system, convenient and time saving. As for major repair and other mechanical problems, we provide effective solution and technical support.
Technical Training
For the machine installation, we supply detailed training to customer's operators. The training courses include manufacture technique, mechanical principle, hydraulic principle, electrical principle, maintenance, repair, machine system maintenance, warnings, operation instruction and more.
After discussing about the training program with the customer, we will design a specific training course to the customer. After the confirmation of customer, we conduct technical training and enable the customer's technician to operate and maintain our machine as well as handle failures.
Not only to actual operation, our employee also explain the technical documents, drawings, flow charts, operation manual, machine properties, warnings and other things in details. If the client has any doubts and questions, we will also give a satisfactory reply.